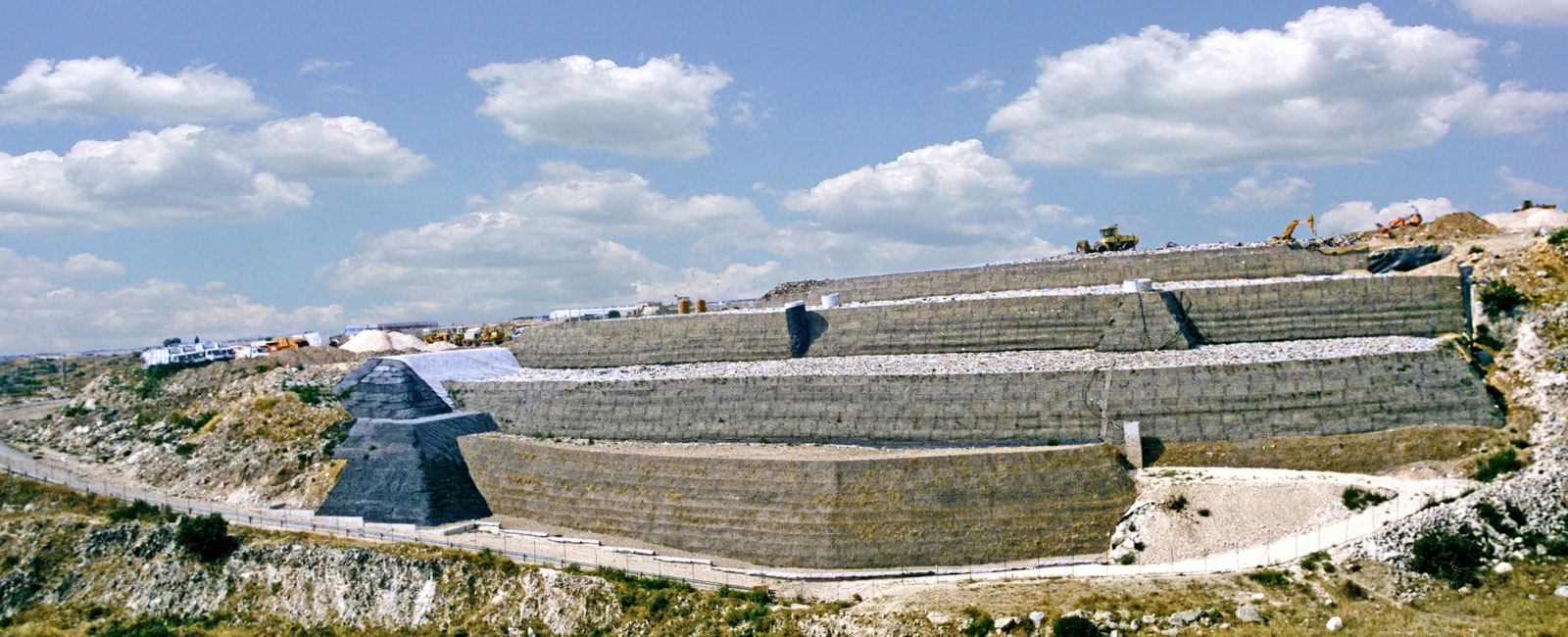 Frisoli s.r.l.: Maximizing landfill's capacity by vertical expansion
The company works with innovative techniques allowing for maximize landfills capacity by vertical expansion within the same horizontal limits or "footoprint".
The patented technique permits to solve landfills saturation problems through the execution of reinforced embankments with great financial benefits and environmental advantages. Our goal is to optimize the landfill management with the purpose of increasing the landfill lifespan.
Frisoli s.r.l. bears a number of certifications by prestigious third parties and notified body supporting the daily activities.
Frisoli s.r.l. collaborates with companies and institutions at a local, national and international level.
Frisoli s.r.l. offers a wide variety of services in the environmental field, nationally and abroad, such as:
– Recovery of volume within active or exhausted landfills through vertical expansion;
– Engineering services (design, assessments, analysis, etc..)
– Dumpsite rehabilitation;
– Management, monitoring and treatment of leachate collected from waste facilities;
– Reclamation of polluted sites.
Corso Garibaldi 92 – FOGGIA 71121
Tel./Fax +39 0881 747931
Manfredonia